Selling point of product :
1. DIY CCTV ,
2. PIR Camera ;
3. Star Recording as long as it connected to power .
4. IR LED up to 20000Hours for life .
5. Support motion detection with cycled recording ;
5. Easy to install ,just need to provide power , no need to buy hundreds of cables for it and fix on wall .
6. Economic and substantial ,
7. Support USP power supply , the file can be saved even the power us cut off ;
8. Can replay directly,no need software to compress JPG picture to video .
9. 4GB memory supports to record about 20 hours at 640X480 ( under dummy mode ). If ou set to use CIF,it can support more longer time .
10. 4GB TF card for option .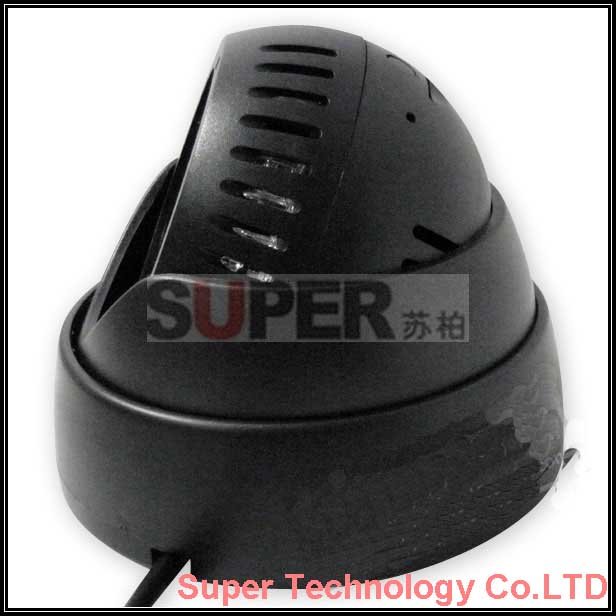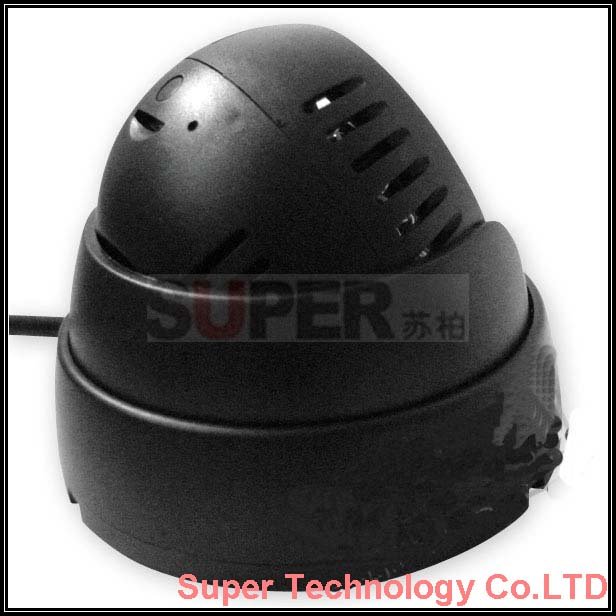 Processor : Micro-processor ARM9 32-bit microprocessor core

Operating System Embedded System

3GP encoding

Signal :Digital Signal

Resolution : VAG (640 * 480) / CIF 352X288

Minimum illumination : 0.1lux/f1.2

White Balance Backlight White Balance, Auto Back Light Compensation

Lens: 3.6mm

all-weather monitoring function (with 30 frames per second for video recording )

30 million-pixel high-definition camera 1 / 4 "CMOS image sensor

Support real time and time adjusting function
support the flash 1-16GB
24 pcs of IR LED with distanct 5-15 meters

120 ° rotation angle full swing

System Configuration microsoft win98 SE/ME/2000/XP/vista/win7 other systems

Suitable for family occasions, shops, supermarkets, schools, offices, public facilities, driving records, etc.

Exterior plastic housing

power supply DC5v/1A

Operating temperature of minus 10 degrees -60 degrees

Operating humidity 95% RH

Weight 175 g
size : 8.5X8.5X8cm around
Accessories CD-ROM (including manual), power supply,


the cable in picture is USB cable , for connecting to power or PC .
Instructions:
real-time surveillance video / motion detection:
Product will enter into the real-time video ( normal recording mode ) surveillance video loop VGA (640 * 480) / mode after power is connected . Supports CIF 352X288 too .
Under motion detection mode, if a scene is changed before the camera ,the camera will start a normal video recording mode . And if the scene keeps unchanged or nobody moved before camera for 2 minutes , the camera will turn back to dummy mode automatically .
!!!!

P.S.:
1. Normal recording means the record with poeple moved before camera , the vedio size is about 10MB/ 100 seconds ( 640X480);
2. Dummy record mode means that when no body moved or no scene changing before camera , the camera will record the video in a very small size , it is about 480MB / 5 hours ( under 640X480 ), according to this data , so we see it can support to record 20 hours for 4GB card . Also it may has a little difference for your own test, please accept if any difference .
3. The camera will record video continuingly without any stop and save video 30 minutes every time .
Image Storage:
Recorded video file will be named ass: date + time (the time to start recording the time), user quickly find the time to look at video.


Video playback:
When connected to a computer, the display will be as a removable disk, you can find any time any image playback. After camera is connected into computer, double click on removable disk, enter the \ VIDEO \ RECORD video , then select the appropriate folder with the appropriate clip to play .


The camera record in night as below :
With light on in room


Without light at all in full darkness ,but with IR LED on ,and distance is 5 m.