Selling point of product :
1. HD 720P video recorder for car black box function ;
2.

GPS navigator and 10 seconds to locate

;
3. Bluetooth headset ( device does not have bluetooth ,if you need it to be with blutooth intergrated ,please contact ) ;

4. Motion detector

;
5. Rearview miror -- Anti-glare ;
7. Wide lens 120 degree for video recording and camera 350 degree swing ;

8.

Tablet PC function Android OS and 5.0" Capacative LCD ,and

WIFI supported ;
9. Car speed displayed on video while recording ;
10. AV in function : you can add rearview camera ( reverse camera ) ;
11.

Free map

for most of countries ( please contact to confirm if map is available for your country or not if you want map , if you dont contact ,it means that you can accept the product without map included ). Even we have map for you , the map maybe not very latest version for yout city .

12. Free Bluetooth Headset;
This is a all in one high technical electronic device .
Tablet PC + GPS navi+ Car black box + FM + Bluetooth + Music + Radar Detector + Normal rearview mirror ) .
Powerful and fast GPS: SiRF STAR III chip. .
Safe and conveniently placed: Hang on your old rear view mirror


Features :
Operating system : Android 4.0.3 System
CPU : 4.0 ARM Cortex-A9 1.2GHz
NAN;D Flash : Built-in 8GB
Display : 5.0 HD capacitive screen
Display Resolution : 800X480 pixels
AV-In optional : included
GPS track : Support (built-in)
Lens rotation : Support manual 350 ° rotation
Automatic reversing visual : Support
Camera resolution : Supports up to 5M
Camera angle : 140 degree angle
Front camera video quality : Supports up / HD1280x720 (30f / s)
Storage Compression : H.264
Battery Type : and almost does not have built-in battery , the device can be only turned on with connecting to DC 12V in car or other device for giving power .
Language Support : Support for multiple languages
Motion Detection : Support
Delayed shutdown : Support
Loop recording : Support, missed second
Recording function : Support
Parking Video : Support (for the customer to choose)



Inportant notice :
This device is with GPS navigator / Android PC LCD in left side ,suitable for the cars which have driver seat in left side of car .

If your country's car is with driver seat in right side of car ,please consider again to buy or not ,because it may be not convenient for you to operate PC , GPS and so on .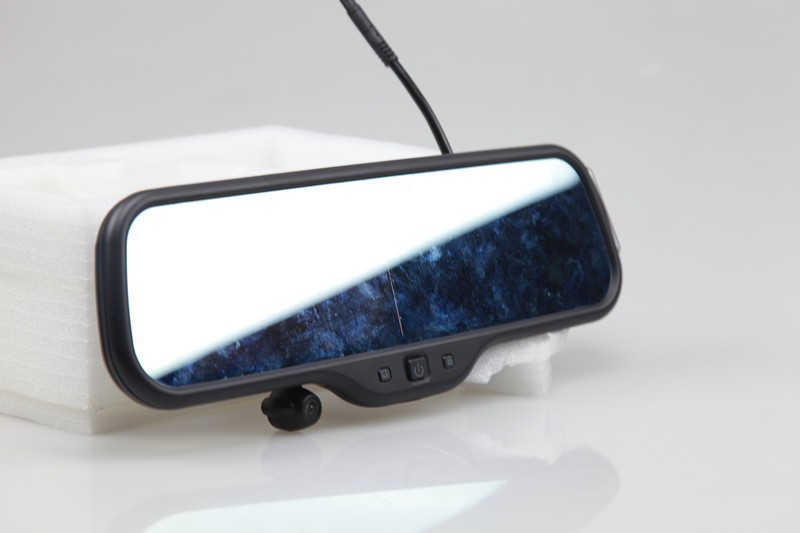 Camera head is 360 degree rotatable as below :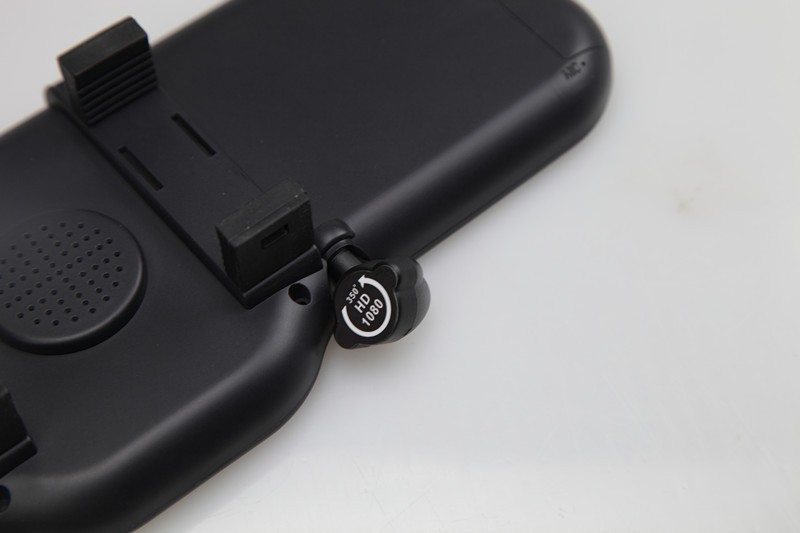 Bluetooth headset hang on camera ( ok for charging ) :





Just need to hang this device directly on your original rearview mirror .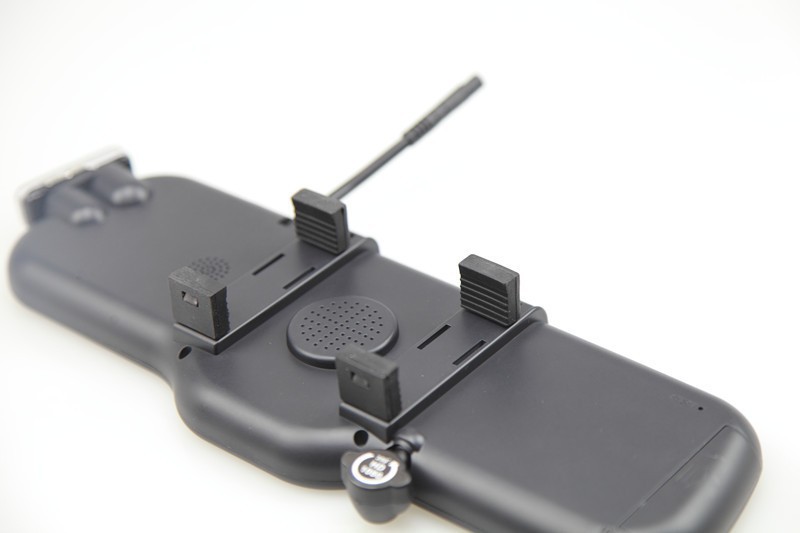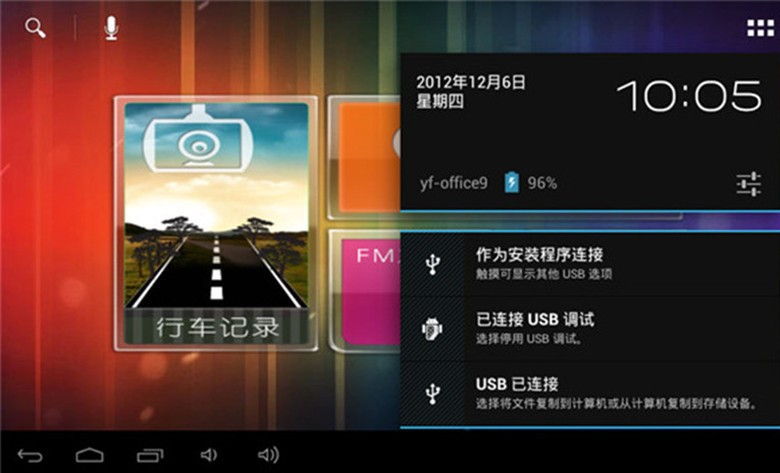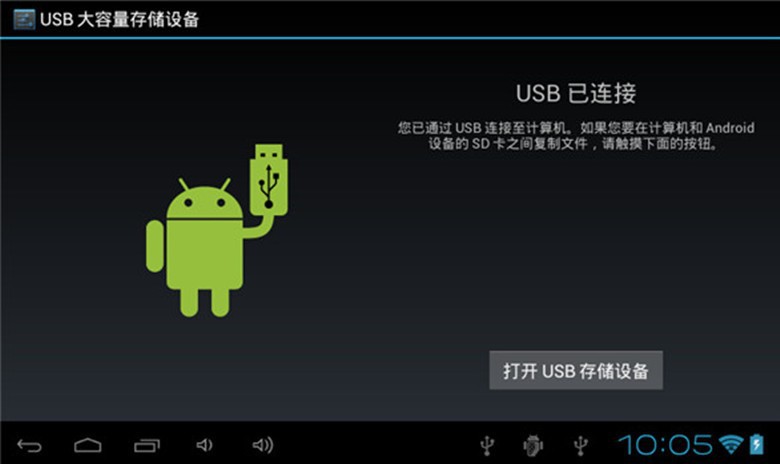 1. Power on/off :
Power on: press down the Power Button and hold for a while to turn on the device when the battery is full enough
Power off: press down the Power Button to prompt a check box, select OK to turn off the device
Screen Lock:press down the Power Button to shutdown the screen to save battery life. Press down the Power Button again to activate the locked Home Screen. After unlocking, the device will resume the screen before locking the screen.
2. Connect to wireless networks :
To connect to a wireless network, you should follow:
1). tap Settings on the Home screen;
2). tap Wi-Fi;
3). select ON;
4). the network names and security settings of detected Wi-Fi networks are displayed in the Wi-Fi networks section;
5). tap a Wi-Fi network to connect. If you selected an open network, you will be automatically connected to the network. If you selected a network that is secured with WEP, enter the key and then tap Connect.,Depending on the network type and its security settings, you may also need to enter more information or choose a security certificate.
6). after successful connection, the Wi-Fi connected icon will appears on the status bar.
3. Bluetooth headset :
Bluetooth headset with Bluetooth mobile phone connection, particularly convenient for incoming and outgoing calls. Before using this function, please turn Bluetooth on. Long press the Bluetooth headset 6-8 seconds, the indicating lamp on the headset in the red and blue flashing alternately, searching through mobile phone Bluetooth, name: GPS518. password 0000 pairs can be completed using the. After use, placed in the right headphone adsorption and charge.
4. Home Screen:
The Home screen is your starting point to access all the features on you device. It displays application icons, widgets, shortcuts, and other features. You can custom the Home screen with different wallpaper& widgets and display items you want. See the Personalizing chapter.
When you sign in, the Home screen opens.

Sleep mode
Sleep mode suspends your device to a low power state while the display is off in order to save battery power. You will still be able to receive messages and calls while the device is in Sleep mode.
[Note]: If the device in sleep mode more than 30 minutes, the device will automatically turn off to save electricity.
Switch to sleep mode
Simply press the Power Button; and the device will automatically shutdown the display screen when there is no operation on the screen for a period of time.
Wake up from sleep mode
To wake up your device manually, press the Power Button. You will then see that the device has locked the screen.
Unlocking the screen
Press the bar on the lock screen and then slide your finger upwards to unlock the screen.
Browse Home Screen
You can go to the extended Home screen by sliding your finger horizontally across the screen to go to the left or right side of the Home screen. Tap the icon to view all applications on your device.
5. Status and notifications
Status and Notification Icons may appear
The status bar presents media volume, networks condition, battery condition, time and so on. When an application is running, corresponding notification icon will appear in the notification area. Icons you may often see are listed as follows:

6. Shortcuts to Add widgets
To add widgets to Home screen, you can
tap
on the home screen to enter into all apps interface as follows
7. Web browsing
User can connect to the network via the browser.
Tap the browser icon on the Home screen to open it as follows:
8. Manage Applications
You can personalize and enrich your PE11 by installing a wide variety of free and paid apps ranging from productivity apps, entertainment, to games. When you find a program you want, you can easily download and install it on your PE11with just a few steps as follows:
How to install Android third-party programs
1. download the programs you want from web sites and store them into your storage card or local memory. You can also copy programs downloaded on your computer into your storage card or local memory;
2. run the application File manager
3. find the third-party program you want, and then use functions of File manager to install it to your device.
How to uninstall Android third-party programs
To dismount the program, you can also use functions of File manager and you can also by tapping Settings > Apps> Downloaded to uninstall a third-party application.
9. GPS Info
Tap
in the Home screen and the tap the GPS Info icon
to enter the following interface:
[Note]: you can enter the above screen by tapping Navi> GPS Info.
To reset the GPS satellite receiver, you can tap
and a dialog box will popup as follows:
10. Car DVR Introduction
[Note]: please insert TF card properly into the device before running the car DVR.
Operation :
Tap the DVR icon on the home screen to open it as follows:
In the DVR function interface, you can view current date & time, and car speed. tap the icon
to start recording.
To protect the current video file, you can tap the icon
to save it under the directory Save File in case of overwriting of the video file when the memory capacity is in lack. To stop recording, simply tap the icon
in the recording interface.
11. Play back on camera :
2 kinds of savings :
1). temp file ;
2). save file ;

[Note]: during recording, video files under the directory Temp File will be overwritten if the memory capacity is in lack. So please backup important videos under the Save File.
To delete unnecessary videos, just press and hold on the video unwanted until a dialog box prompt and then click as required to confirm deleting.

During play ,Tap the icon
to check the longitude and latitude when this video recorded. Tap
to save this video under the Save Filedirectory.
To set the parameters of car DVR function, tap the icon
to enter the setting options interface as follows:
Picture- in-Picture function: tap to prompt the dialog box, select open, the car DVR window will appears on other interface when recording, double tap on the window to enter the recording interface.
Whether boot start: select YES, and then the car DVR will automatically run background after booting the device.
Gravity sensor sensitivity: there are high/middle/low for options to protect current video being overwritten when crush occurs
Whether record sound: if select YES, then the sound will be recorded when recording the video; if select NO, it will record only the image.
File selection time: tap to select the time interval for saving the file.
12. Video play & track check on computer
Read the TF card containing video recordings on computer, you can see file folders as follows:

These folders respectively cover files on protected GPS information, protected videos, temporary GPS information (unprotected file, which can be overwritten when the storage space is insufficient) and temporary videos. Open the folder containing videos to play video within. Open the GPS information folder, read the files in kml format via the application google earth, and then you can check the travel track on computer.
13. More other function of a Android Tablet PC .
Package includes:
1x Car DVR bluetooth rear view gps navigator

1x Car Charger with 3.5meters length of cable .

1x Instruction Manual

1X BMW power line ;

1x Bluetooth headset